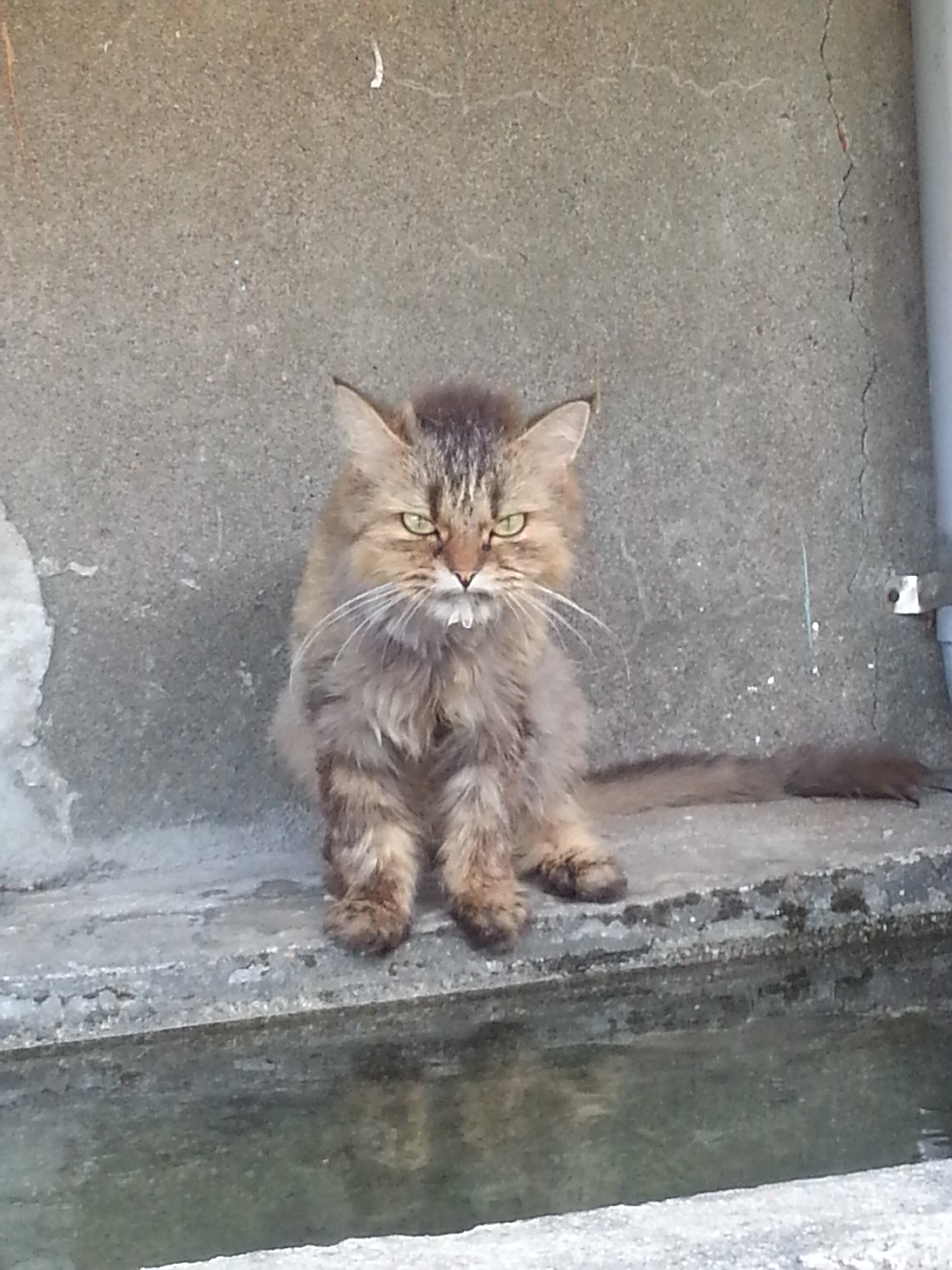 I've hit the three month stage in Taiwan, and it is, therefore, time for me to pull my head out of the tizzy it's been in and catch up on the backlog of things I've been wanting to blog about… starting with, cat village!
The benefits of Taipei are undoubtedly easier to reap if you have some sort of transport with wheels and an engine. And as I haven't yet managed to figure out the complicated legal/illegal route of getting a scooter, I saw a lot more of the country in the 4 weeks I was dating someone with a car than the 2 months before. Although that didn't last, it did make that point to me that if you live in Taipiei, travel on the weekends! I've been doing much better since then at getting out. If you don't have wheels, there's also a train that goes to Houtong.
SO, I was surprised by a visit to the cat village, Houtong, and Jiufen. I didn't have my camera (a mistake I haven't made since) so I only have cat pictures from my phone. Jiufen was pretty awesome and definitely a place to visit. It was the village Miyazaki based the village in Spirited Away on. Annoyingly I didn't realise this until afterwards, as I'm a bit of a Miyazaki fan. This guy's covered that angle of things already though, complete with lovely pictures. http://www.tofugu.com/2013/10/01/i-went-to-the-real-life-spirited-away/
Houtong was a mining village, and the miners brought in cats to keep the rats under control. When they left and the mines closed, the cats stayed, and multiplied. Now there are over three hundred cats in this tiny town (you can cover it all in less than twenty minutes, with cat stops). They're mainly well cared for, as it seems that the village's entire source of income is now the tourism brought by the cats. EVERYTHING is cat themed, and if you've ever wondered 'hey, can I buy (insert random item here) with cats all over it?' then the answer is, yes, probably, in Houtong.