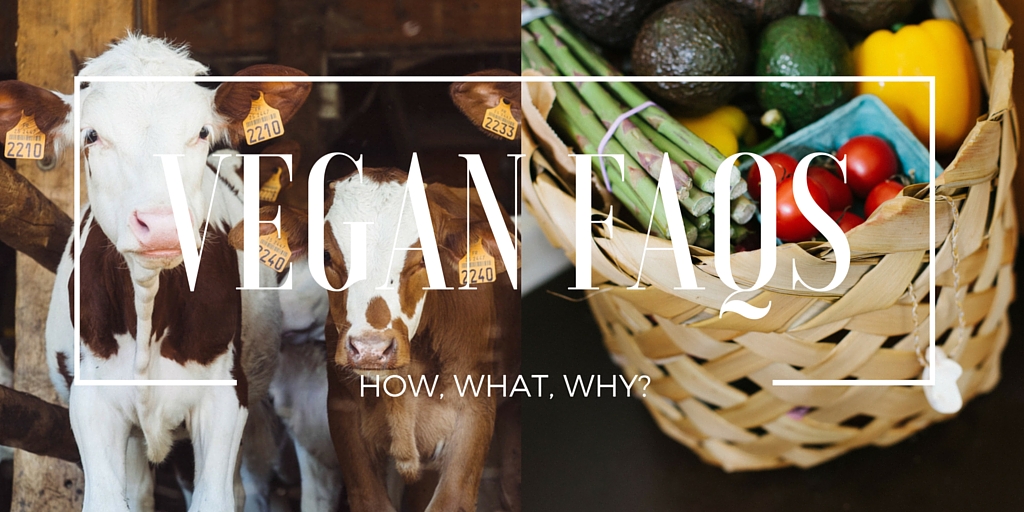 Veganism. What's it all about? I often get a lot of questions about what, how, where, and why. Here is an easy to follow guide about how to incorporate a little more plant-based meals and compassionate living into your every day life. Here's an abridged selection of my favourite tips, films, books, and apps – to be added to.
FAQs:
Why vegan for the animals and the planet?
But I need meat to be healthy! What will it do to my body? 
But I travel a lot, I can't find vegan food on the road.
Learning to cook vegan, and some recipe blogs.
But what do you eat? Substitutions (that actually taste good).
Why vegan for the animals and the planet?
Here's a handy list of my favourite films, YouTubers and websites to use to inform yourself about all of this animal welfare and sustainablilty jazz. In no particular order, here they are.
Cowspiracy – This is an amazing film that has become popular amongst vegans alike. It's also an excellent film purely in its own right as a documentary.
The Best Speech You'll Ever Hear – Gary Yourofsky is somewhat controversial figure, but his speech is easily accessible on YouTube and, love him or hate him, he makes some good points. I've even borrowed some of his arguments when I'm in a bar and a drunk stranger decides the vegan is an easy target to pick for a debate.
"Find a 2 year old child, place the child in a crib, in the crib put 2 things, a live bunny rabbit and an apple. If the child eats the bunny rabbit and plays with the apple, send me an email, would you let me know, because I'm gonna come back and buy everyone in this room a brand new car if that happens."
Earthlings – Voiced by the sultry toned Joaquin Phoenix, Earthlings is if you need a little extra convincing. I've never had the stomach or emotional strength to watch it myself so I'm keeping it as a contingency plan. In the unlikely event I find myself wavering on my ethics, I'll watch it.
The Bitesize Vegan – Got questions that you want answering well and in under 10 minutes? The Bitesize Vegan has hundreds of well researched and easy to grasp videos where you can find most of the confusions that float into your mind, explained. Like "why don't vegans eat honey?" and "Is alcohol vegan?"
Food Inc. – Not a film directly about veganism, Food Inc. is an interesting exploration of how far we've strayed from how we used to feed ourselves, to where our food comes from now.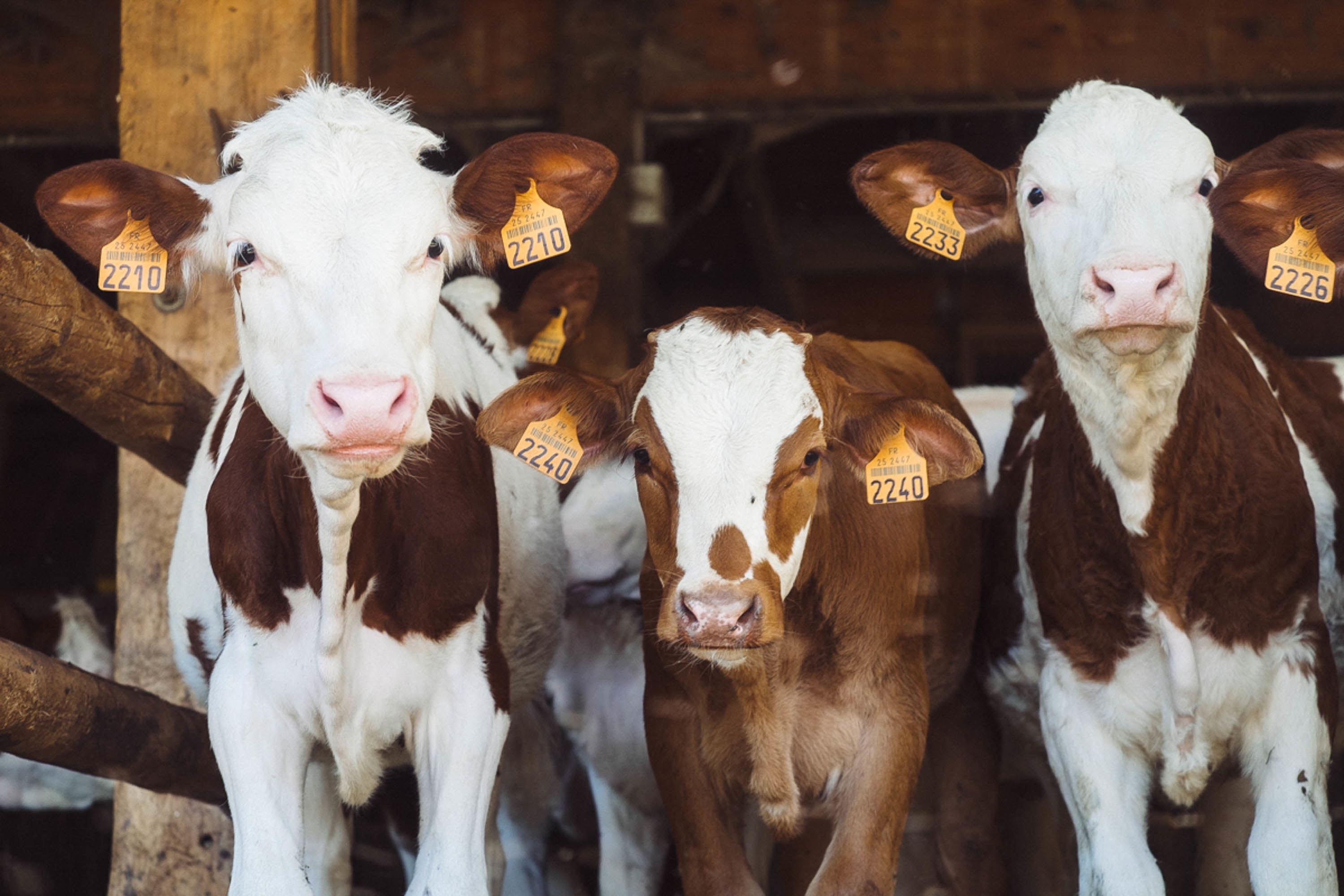 But I need meat to be healthy! What will it do to my body? 
When I became vegan, my energy improved, my muscle mass improved, and I started hitting the free weight section of the gym. I became the only girl in my small gym who squatted and deadlifted, and I loved it. I dropped 40 lbs, my skin cleared up (although then I wrecked that with birth control, that's another story) and people started commenting on how unrecognisable I was. I came out of depression, and found a new joy for life that I'd never had before. My change was dramatic (I ate a lot of animal products and was extremely unhealthy, physically and mentally, and had a long history of chronic illness) but I haven't heard of many people saying they don't have some change for the better.
But don't just take my word for it.
Vegan bodybuilding is a thing. Follow this link to see some amazingly ripped bodies that clean up the trophies at all the natural bodybuilding shows. Mr Universe 2014 is vegan, as are some of the top athletes in triathlons, MMA, cycling… the list in endless.
A plant-based diet is a zero cholesterol diet, and will help a huge list of ailments, including serious issues like cancer, diabetes and heart problems. Despite what the industry is telling you, you don't need meat for protein, our bodies aren't meant to digest meat, and calcium doesn't come from milk – actually, dairy causes osteoporosis, reducing our bone density. Of course, unhealthy vegans do exist – if you just live on carbohydrates and eat a hell of a lot of chips (fries to you Americans) then of course you're going to be unhealthy. Same as if you just replace everything with mock meats and soy products. But in general, eating a plant-based diet will help you make healthier food choices and increase your daily fruit and veg consumption.
Forks Over Knives – Based on The China Study, Forks Over Knives examines the profound claim that most, if not all, of the degenerative diseases that afflict us can be controlled, or even reversed, by rejecting animal-based and processed foods.
A Beautiful Truth – A Beautiful Truth follows a 15 year old boy as he researches the Gerson Therapy, and the Cancer Industry.
Fat, Sick and Nearly Dead – Maybe a 60 day juice fast seems a little extreme, but Joe Cross's journey is an inspiring one.
And some websites to look at and books to read:
Nutritionfacts.org – A useful source of infomation and videos, nutritionfacts.org is a huge resource created by Michel Gregor, a physician and New York Times bestselling author who turned to a Plant-based diet himself and now dedicates his time to researching nutrition and the consequences of animal products in the SAD (standard American diet).
www.veganbodybuilding.com – self-explanatory, there's a Facebook group by the same name for some extra inspiration.
But I travel a lot, I can't find vegan food on the road.
Granted if you're on my site you're already aware that I'm a vegan travel blogger, and therefore am living proof that you can be vegan, healthy and well-fed while travelling. But if I'm not enough, here are some more of my ilk that I personally read regularly:
Angloitalian, Follow Us! – A slow vegan travel blog.
Mindful Wanderlust – Adventurous Kind Compassionate Vegan Travel.
Vegan Food Quest – Finding, Eating and Writing about the Best Vegan Food in the World.
Indefinite Adventure – Guides, stories and more from a gay, vegan, digital nomad couple.
Veggie Visa – Recipes and vegan food city guides from across the world.
The Nomadic Vegan – Polyglot, vegan, slow traveller.
Charlie on Travel – Slow, sustainable travel.
Mostly Amelie – Solo female vegan traveller on a bicycle.
Burger Abroad  – Minimalist vegan travel.
And you can find a more complete list here at Chronicles of a Travel Addict, another Vegan travel blog.
How do I find vegan food?
The first thing I do in any new country is get a local sim with data. This means that I can use the Happy Cow app on my phone to always find vegan food. I don't really know how I survived without it. I also use the website a lot, and just googling 'Is… vegan?' often works pretty well, too.
But how do I go vegan?
Most people phase in. I was an odd one in that I changed to a plant-based diet overnight, but it took much longer for my wardrobe, cleaning products and toiletries/cosmetics to catch up. It's been a steep learning curve for me. If you want to go gradually, try Meat-free Mondays – just making the conscious effort that one day a week will help you build up knowledge and recipes without it dominating your life. If and when you're ready, move to weekdays, then just being vegan at home and eating meat/vegetarian when out, then take the final leap. Don't put too much pressure on yourself. If you screw up or make a mistake, that's normal and okay. What helped me was liking all the animal rights/veganism/plant-based recipe pages on Facebook that I could find, so that every morning when I logged onto Facebook it was the first thing I saw. Be prepared to eat much more in the early days, and don't leave yourself hungry. I got pretty horrible stomach pain as my stomach learned to deal with the extra fibre and the drastic change in diet, then things normalised and became more comfortable than they'd ever been. Stick with it, give it time, and reach out for support when needed.
Learning to cook vegan, and some recipe blogs.
Learning to cook vegan for myself involved learning a whole new set of skills. I am now pretty awesome (even if I say so myself) at cooking off-book, but that definitely wasn't the case for the first few years. Don't  rely on 'vegan' foods like mock meats, fancy health foods, and dairy alternatives like vegan cheese and fancy ice creams. It's a really quick way to burn through a lot of money, and probably won't be that healthy. Bulk buying beans and lentils from local shops will save a lot of money in the long run, and investigate if anywhere near you supplies an organic seasonal veg box, which are usually cheap and get you being creative.
Here are some of my favourite go-to blogs for recipes:
Post Punk Kitchen – Tasty vegan comfort food that will satisfy any taste buds.
Vegan Richa – Simple and delicious India-inspired recipes that are often soy-free, gluten-free and low oil.
Cooking on a Bootstrap – Made famous by their super-budget yet delicious recipes on the blog A Girl Called Jack, I was very excited when Jack Monroe announced they've gone vegan and will now be transitioning their blog and recipe books towards only having vegan recipes. If you're broke and want inspiration, this is the place to go.
Minimalist Baker – Not just baking, I've had many successes with Dana's recipes which all require only 10 ingredients or less, and under 30 minutes to prepare.
Oh She Glows – Delicious, nutritious healthy plant-based food.
But what do you eat? Substitutions (that actually taste good).
Milk – I personally like soy or almond as a day-to-day milk substitute, but you can also get hazelnut, hemp, quinoa, coconut, rice, cashew, and oat milk. So if you don't like soy, you'll find something you like.
Yoghurt – I love coconut yoghurt, but it's expensive. Soy yoghurt is more widely available, and it's possible to make your own although I've never tried this.
Ice Cream – There are so many amazing store bought vegan ice creams, and even Ben and Jerrys now have vegan options. If you want a healthier option, though, then freeze some bananas and blend them with whatever you like – cocoa, raspberries, strawberries, the possibilities are endless.
Butter – There are a lot of vegan butters widely available in supermarkets in most Western countries, and failing that coconut oil works well too.
Eggs – I love love love scrambled tofu if I feel like a big Sunday morning breakfast. It's very easy and quick to make. For baking, if you find a vegan recipe it will usually ask for flax, apple or egg replacer (which is basically instant mashed potato). This guide has more information on egg replacers.
Cheese – My favourite vegan cheese is Violife, which is now pretty widely available in health food shops and is made from coconut (although you can't tell that from the taste). For a cheesy flavour in your cooking, though, you'll want to keep a tub of nutritional yeast on hand.
Meat – Don't like tofu? No problem. You'll discover the joys of seitan, tempeh, and mock meats as an occasional treat. You'll experience grains you never knew existed, like bulgar wheat and amaranth. You may even learn how to make pulled pork out of a fruit.
…………………………….
I'll keep updating this over time, but if there's anything I've missed, let me know in the comments below and I'll try to answer as soon as possible.
Pin for later: