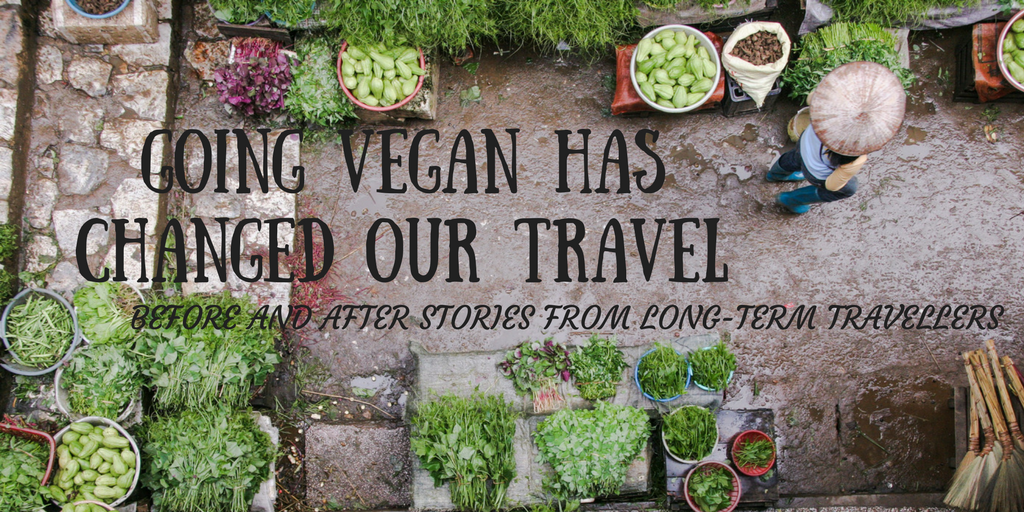 Years ago I used to budget travel as an omnivore, and I always returned sick, skinny, and run down. Food just wasn't a priority! When I turned vegan in 2012 my first thought and biggest concern was: "how will I keep this up while travelling?" and actually I intended not to. Little did I know that four years on not only would I be eating incredible food all over the world (and writing about it!) but that my whole travel ethos would have changed. Vegan travel has given me an amazing network of friends. I've stayed with vegan couchsurfing hosts, slept in vegan restaurants when I didn't have a bed, and met up with countless other travellers through vegan networking. I was worried that it would leave me isolated and starving, instead I've been given something that's an instant connection when I meet another vegan, and it's also left me quite a bit heavier than when I left the UK two years ago.
I asked eight other long-term travellers to share their experiences of how a vegan diet and lifestyle has changed not just what they eat, but their entire travel style.
JEN & DAVE – LONG HAUL TREKKERS
We became vegans mid-travel, after some vegan friends joined us on our European cycle tour in the summer of 2015. Longtime vegetarians, we had debated whether or not to commit to a vegan diet before leaving, ultimately deciding it would be too difficult on cycle tour. However, once our friends show us how simple it was to eat vegan while traveling, we decided to test it for a month.
Since going vegan, we visit far fewer bakeries, due to the lack of treats available for us! Eating out can pose an issue, especially meat-centric places like the Balkans or South America, but it also allows us to discover the hidden vegan dishes within a particular culture. We often stay with hosts and will whip up an amazing vegan meal as a thank you, leaving them in awe of the flavors of a plant-based diet. Veganism has allowed us the opportunity to educate others about veganism around the world.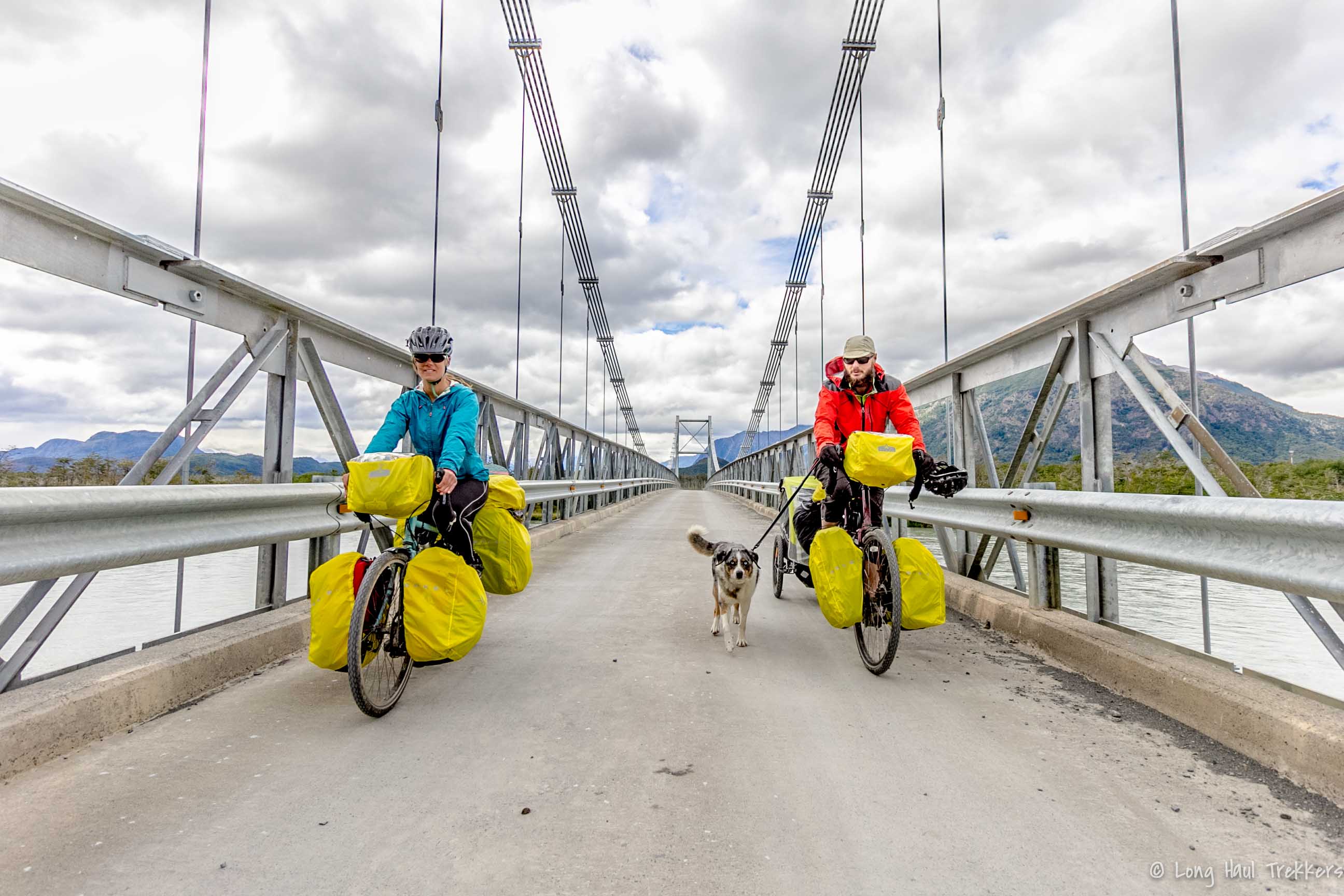 We are Jen, Dave, and Sora, the Australian Shepherd, from Portland, Oregon. In May 2015, Sora convinced us to quit our jobs and take her on a world cycle tour. We have cycled from Oslo to Athens, via the Balkans and Turkey and are now slowly making our way from Patagonia to Portland.
PAUL – VEGAN FOOD QUEST
I find myself writing this 854 days (and counting) into a vegan travel adventure that has been life changing in so many ways; I had never left my home town of Southampton, England for more than 40 days prior to our Vegan Food Quest beginning so had to deal with being away from my wonderful family, my crazy friends, my beloved football team, also sustaining a vegan diet when you can no longer speak the language, read the menus and understand the labels on everything you buy presented a huge challenge for me.
How has my travel changed?
Vegan travel has helped me be more compassionate and understand that life (and the big wide world) is a very tough proposition for many of those who call it home; whether these are other humans that have to deal with living conditions that we would never encounter in England, or the animals that are treated in ways that are quite simply not acceptable, only this week an adult elephant died just 10 minutes from where I am currently based in Siem Reap, having collapsed from exhaustion after 15 years of 'offering' tourists rides around Angkor Wat.
I could go on about how every day is now filled with me trying to find new and exciting vegan food to eat, but those of you who are vegan and reading this will already know that, and those who are not enjoying a plant based diet might think I am exaggerating, so I won't write about that and bore you with my NEVER ending quest for delicious vegan food…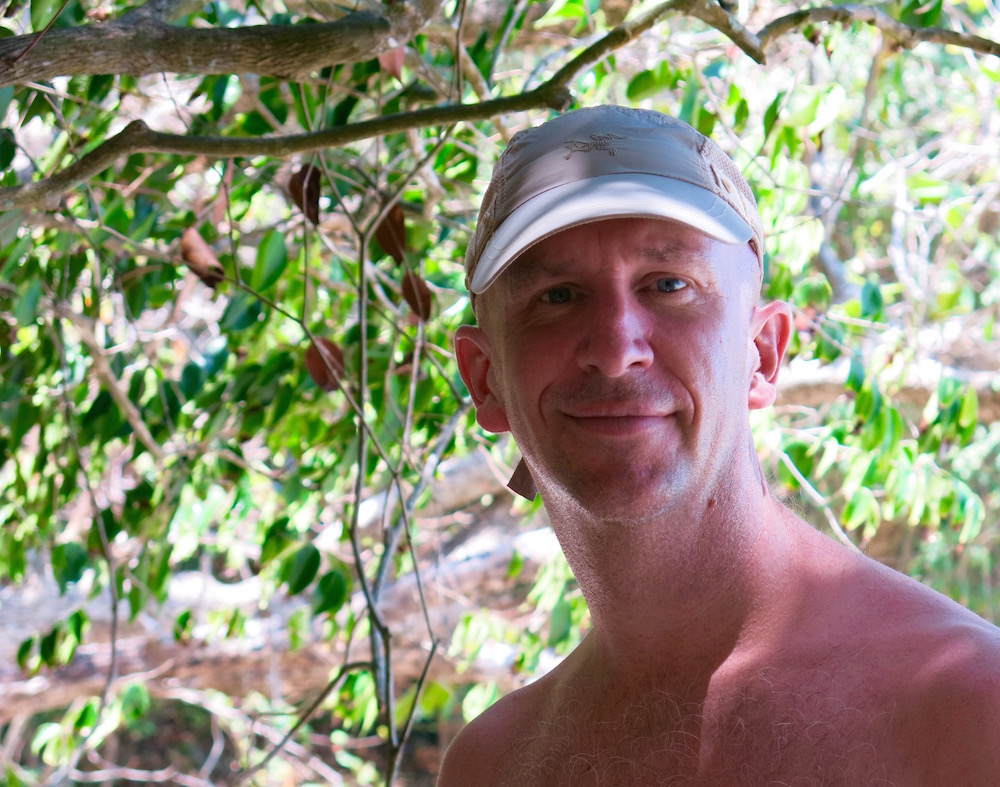 Paul is 1 half of Vegan Food Quest who are on a full time adventure 'finding, eating & writing about the best vegan food in the world' and currently based in Siem Reap, Cambodia loving their 3rd year of vegan travel.
CHRISTY – THE BLISSFUL AND FIT CHEF
Being vegan has changed my travel in many ways. Mostly because I think about food all day and where I will get my next meal. Us vegans love to eat and don't want a disappointing meal if we can stand it! Before I even choose a location to visit it must pass an unwritten vegan litmus test by going to HappyCow to see how many vegan and veg-friendly places are in the area. Then my accommodations are chosen in an area of town that has the most vegan food options. I often will choose to stay in a hostel or somewhere with a kitchen so I can make many of my meals. Not only does this save money but you know what is going into your food. I carry the Vegan Passport book with me if I'm ever stuck in a situation where I can't communicate my dietary needs. It has never been easier to travel as a vegan. We are so spoiled!
Another thing that I was faced with while in Koh Phangan is witnessing animal cruelty first hand to produce vegan foods. I was walking out of a vegan café and saw a monkey in the trees. He had a leash tied to him and was forced to get coconuts down from the tall palm trees. I had no idea this was happening so that I could drink fresh coconut water! It was so eye-opening and jarring to think I was contributing to this without even knowing it. Sometimes our vegan foods are not free from cruelty and aren't really vegan in the big picture. We are forced to think and act more compassionately while traveling. Animals are used more frequently for transportation in foreign countries and their habitats are destroyed for food products. We must stand up for these animals along with farm animals.
Christy Morgan has been tantalizing taste buds for years as a vegan chef, cooking instructor, food writer, and cookbook author; now athlete and certified personal trainer and yoga teacher. She is the author of Blissful Bites: Plant-based Meals That Nourish Mind, Body, and Planet and the founder and creator of Blissed Out Retreats. Christy has been to 25 countries and counting! Follow her travels on social media and check out her website for more info about her retreats and services.
GISELLE & CODY – MINDFUL WANDERLUST
Since going vegan we have had no choice but to be conscious of what kind of food we eat; and since we don't consider animals, and animal ingredients to be food, we ask a lot of questions. Inquiring about everything we consume has led us to eating a lot healthier while travelling. Instead of just finding random mystery street food stalls, or restaurants serving unhealthy food, we search out delicious, and healthy plant foods. Being vegan has also opened us up to a whole new world of incredible food that we wouldn't have otherwise tried. What has changed the most about travelling since going vegan is our appreciation and love for good food that didn't come from harm.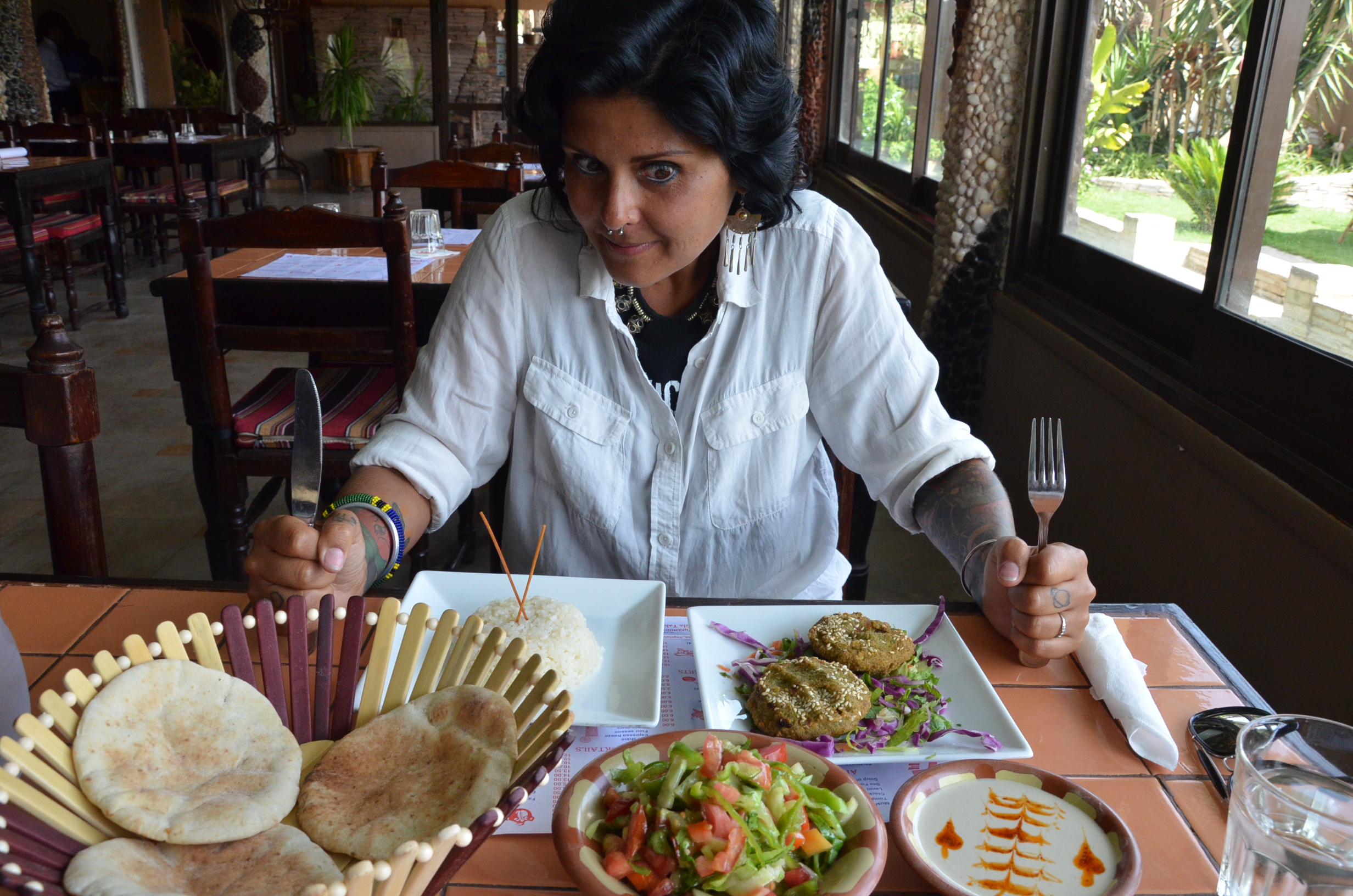 Giselle and Cody are creators of the ethical vegan travel blog Mindful Wanderlust. Besides their love for travel their interests include music, science, justice, animals, shapes, feelings, stuff, things, and vegan food. 
I've become much more of a foodie traveller since I became vegan. As a budget traveller who was trying to make my money stretch as far as possible, in the past I didn't give much priority to eating well. All too often I would settle for greasy fast food in the interest of saving a few bucks. Now, however, I definitely allow myself to splurge more often on great dining experiences at vegan, vegetarian or even just veg-friendly restaurants. And those meals often turn out to be what I remember most about a trip!
While nature and wildlife were always major attractions for me when travelling, I now also seek out opportunities to interact with the less "exotic", and often abused, animal species. While travelling around the island of Crete in Greece, I visited a sanctuary that cares for abandoned and abused donkeys. I'm now planning a week-long getaway next month to somewhere quiet (I'm calling it my "writer's retreat"), and I'm hoping it will be at a farm/sanctuary in Portugal that is home to horses, dogs, cats and chickens. One drawback to my nomadic lifestyle is that it's really not possible to have companion animals as part of my family, so I'd love nothing more than to spend a relaxing week cuddling some furry and feathered friends!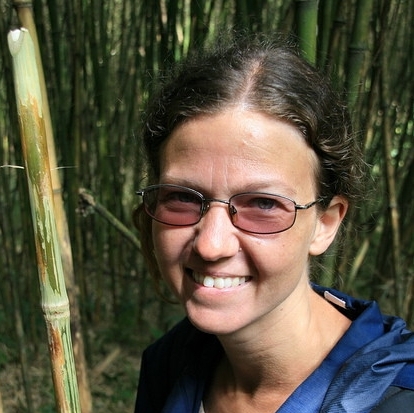 Wendy Werneth is an intrepid traveller, vegan foodie and polyglot who is on a mission to show you how you can be vegan anywhere and spread compassion everywhere. You can follow her adventures at The Nomadic Vegan and download her free ebook, 8 Steps for Fun and Easy Vegan Travel. You can also follow her on Facebook and Twitter.
SAM – INDEFINITE ADVENTURE
I think for me, becoming vegan at the beginning of 2014 has been one of the most positive and rewarding decisions I've made in my life so far. While yes, it has influenced the way I travel in that I'm always looking up options for vegan food in the destinations I'm interested in (and indeed it sometimes even informs the specific decisions about which places to visit), the really impressive thing is that it has opened a door to a wonderfully welcoming, friendly community of awesome people.
Through veganism I've made some great friends, both online and offline. Sharing food has always been a very sociable activity for me, but sharing it with others who have similar attitudes to compassionate eating and finding interesting ways to make good food is for me, a fantastic way of forming new relationships and strengthening existing ones. Engaging with people who examine their choices and don't follow the crowd just because it's the done thing is something that has always interested me. Vegans are experts at this so they are often my favourite kind of people!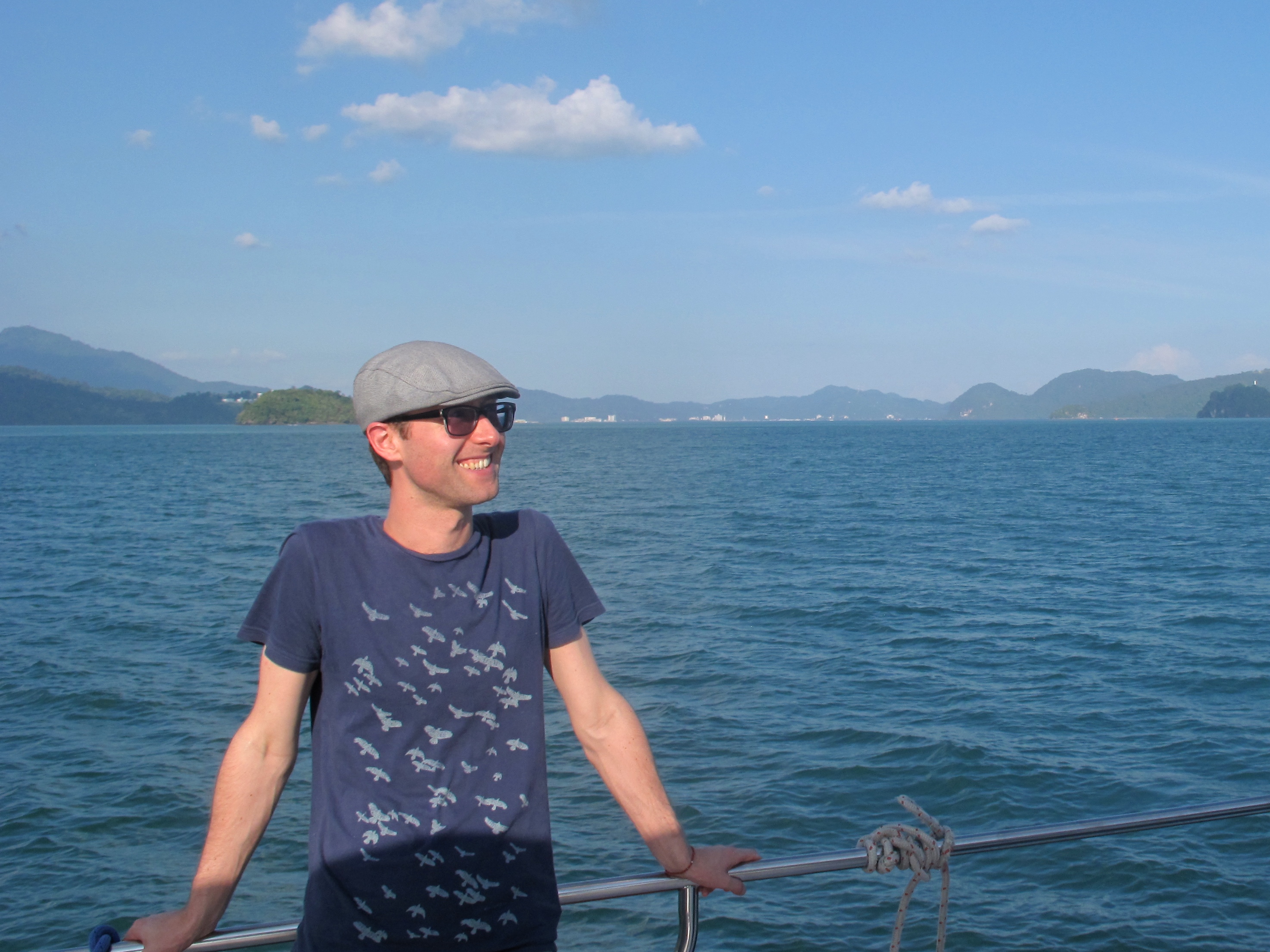 Sam is a blogger, freelance writer and occasional EFL teacher originally from London but now based in Berlin who travels with his husband, Zab, and blogs about it. Together, they're always on the look out for the most hipster cafes, cool street art, quirky things to do and of course the best vegan food.
DONNA – GREEN EARTH TRAVEL
Because I have been vegan for so long and a travel agent almost as long I probably have a different perspective. I became vegan in I think 1983 and became a travel agent in 1985. I think that travel comes first and then the food.
When I first started traveling countries like England and Ireland, the food was just boring. In Germany and Austria I ate at Chinese restaurants because there was nothing else. Spain and France – I was an alien to them! For my clients I had to beg and plead on the cruise ships and call special services and fax them, and I had to yell at the airlines to make sure that they understood what vegan was (now there is just no food at all).
So that is why I have never let food options or lack of stop me. That said, I wanted to make it easier for my clients to be able to go out and see the world.
Now it is so easy it's ridiculous! You can get vegan Gelato in Italy without asking. Germany where there was only cabbage and beer has become the mecca of veganism in Europe with over 200 restaurants in Berlin alone! There are so many stories I could write a book. I am happy to tell you some of them if you want to chat.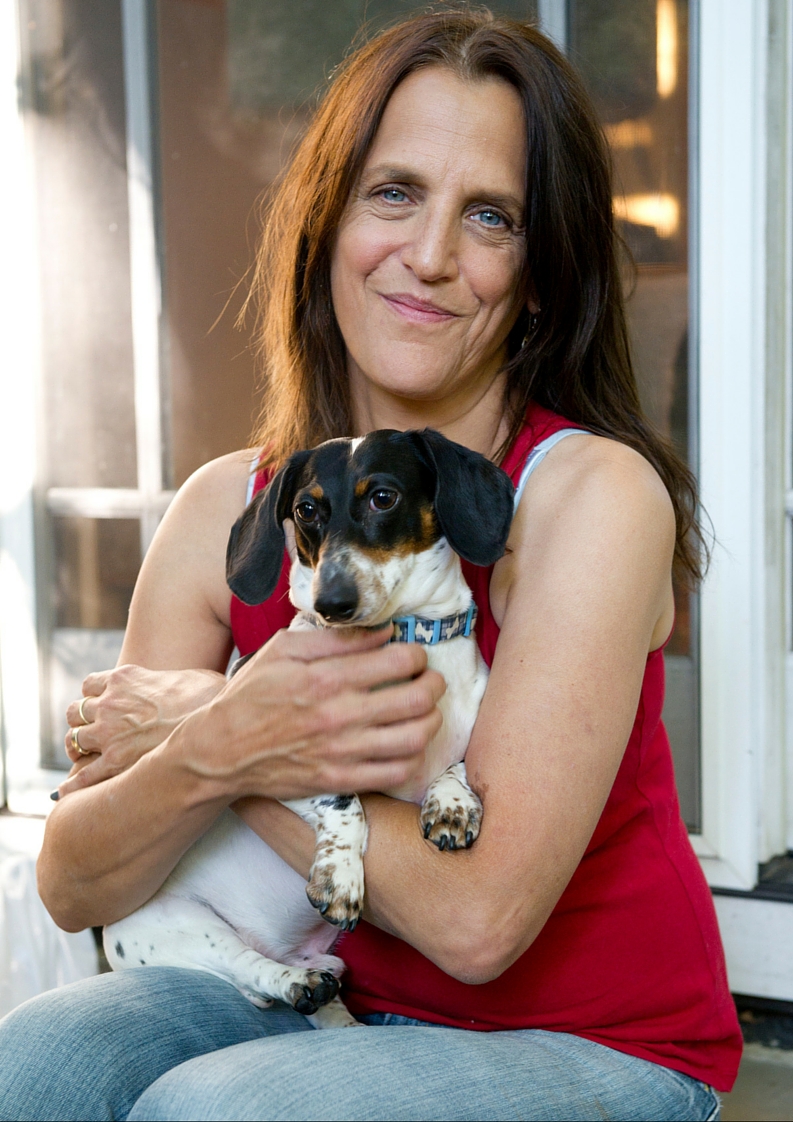 Donna was the official travel agent for the March on Washington For the Animals in 1990 and 1995 and that is when things began to take off for her. She runs www.greenearthtravel.com and www.irelandtrips.com, "Destinations That Make A Difference" you can contact her by email on on Facebook.
CHARLIE – CHARLIE ON TRAVEL
I experimented with travelling vegan for Veganuary, I had a huge amount of support and encouragement from other vegan travel bloggers. At the time, I remember being worried about being judged if I made a mistake or didn't stay vegan afterwards – but that never happened. Everyone was so supportive, giving me advice when I needed it, encouragement when I was down, reminding me that mistakes happen and that becoming vegan takes time and dedication.
The vegan travel community were so incredible that I wanted to meet with other vegan travellers whenever I could and I always refer to their blogs all the time when I travel. It's changed the way I travel. Now I seek out all the same awesome vegan places and meet up if we happen to be in the same area.
I make vegan food choices over vegetarian ones because I'm so much more aware of where my food is coming from and how it made it onto my plate. I shop in local food markets, look out for farmer's markets and local produce, buy local foods, eat fruits and veggies that are in season, and eat in cafes run by local people too.<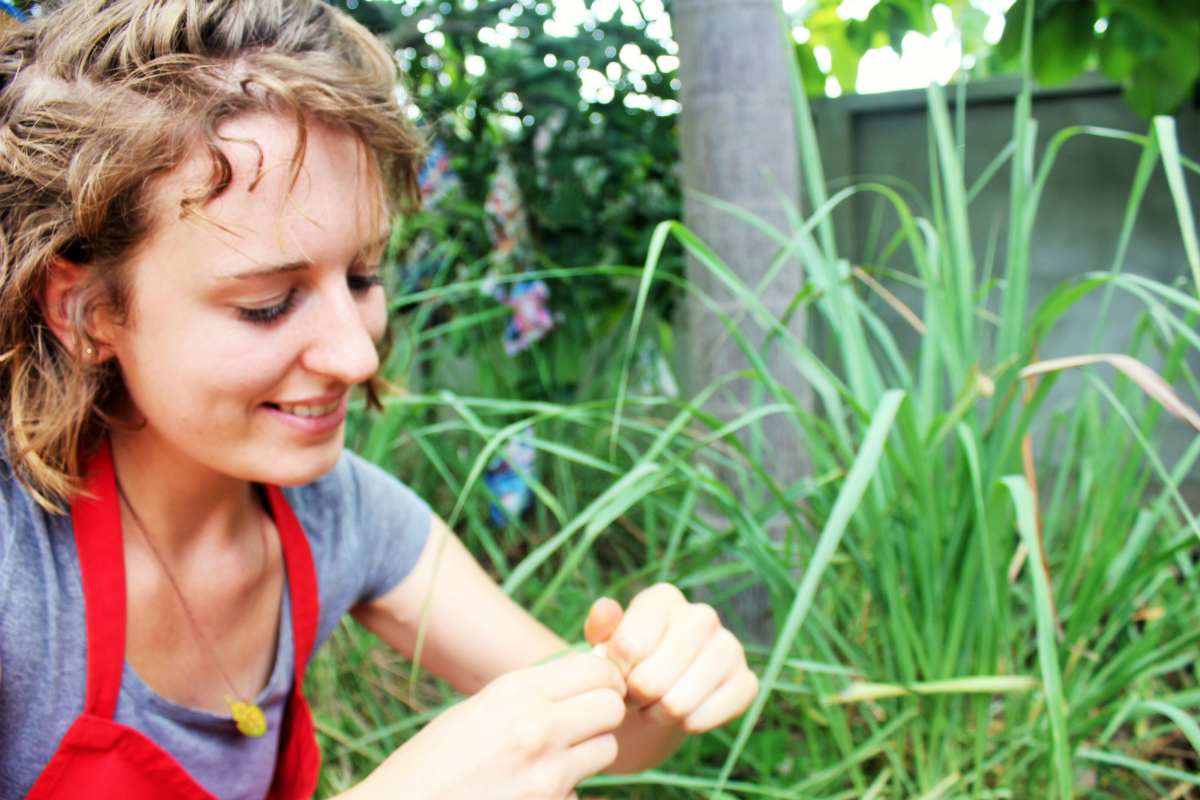 Charlie is a traveller from the UK who writes a travel blog about sustainable, slow travel and loves eating local-sourced vegetarian and vegan food around the world. Charlie took up a vegan travel challenge as part of Veganuary 2016 and travelled vegan in Bulgaria and Macedonia.
Have you tried being vegan or gone vegan while travelling? Let me know in the comments!
PIN FOR LATER: